Our production
We have a special production cycle to develop new products every year. This special production cycle, which we have cultivated throughout our long history, involves the entire staff who skilled and experienced with paper goods.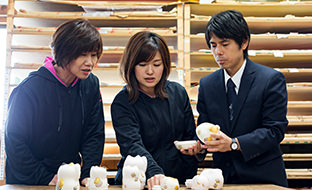 STEP01
We hold special production meetings with the whole staff as soon as the sales periods of seasonal products end.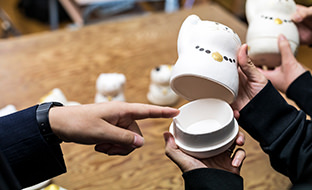 STEP02
The whole staff comes up with ideas for improvement and shares them at the special production meetings to explore what products will be needed in the future and propose new products and services.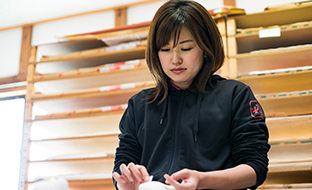 STEP03
We devise concrete ideas for new products of the following season. We decide who will be in charge and start trial production of the new products.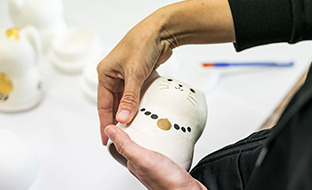 STEP04
The whole staff shares their opinions to make improvements to the new product in the trial production meetings.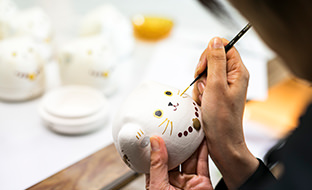 STEP05
We commercialize the new product to determine costs and register them as Mino Washi Brand with the Mino Washi Brand Cooperative Society.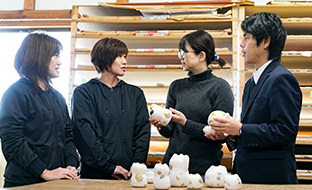 STEP06
The production department holds handmade production meetings with the craftsmen to set up the production system.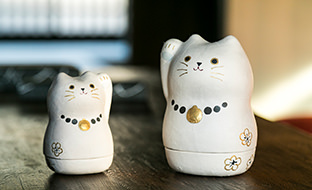 STEP07
We start producing the new catalog and promote the new products to our customers.